Description
The Sxth AV6 blow off valve (AV standing for atmospheric valve) is the result of hundreds of man hours between CAD design, prototype building, bench testing and vehicle testing. Many months of R&D has gone into our valve to produce a quality OEM replacement that makes a crispy clean sound and is 70% the size of it's competitors. This valve was ran for a few months on our 400 horsepower Elantra Sport, so you can rest assured it will perform for you.
___________________________________________________________________________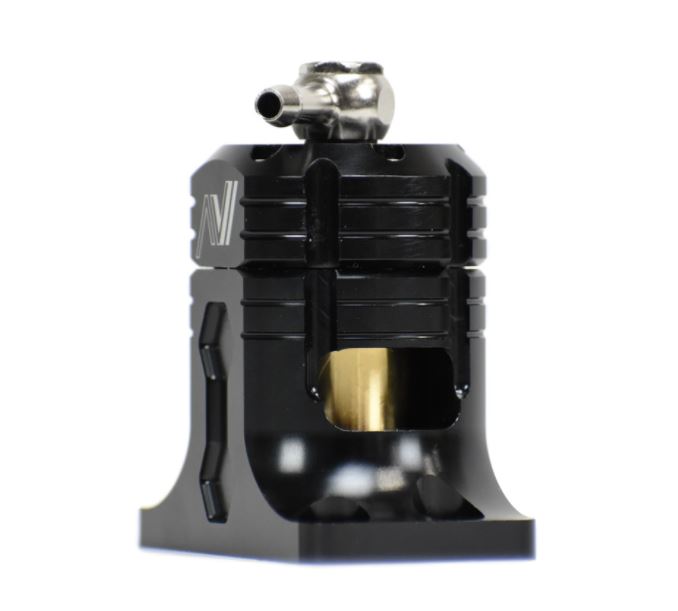 The AV6 is designed to be a direct factory bypass valve replacement. No check engine lights, just a clean sound with solid performance. The body is machined from billet 6061 Aluminum, anodized black. The piston is brass and designed to be as light as possible for lightning fast response.
The AV6. Where form meets function.
Six screws secure the spring/piston. These screws are stainless steel for max corrosion resistance
Our custom banjo fitting spins 360 degrees for easy vacuum line installation
The billet aluminum cap is anodized black with laser engraved logos
Boost pressure is contained by the body o-ring and piston o-ring
The CAD designed base is specific to the 1.6T/3.3T gamma engine and 2.0T Theta in the Veloster N
The AV6 uses the factory bypass valve gasket for a leak free, 100% bolt on solution. The kit comes with new fasteners and vacuum line so nothing else is needed for installation. Just open the box, install and drive!